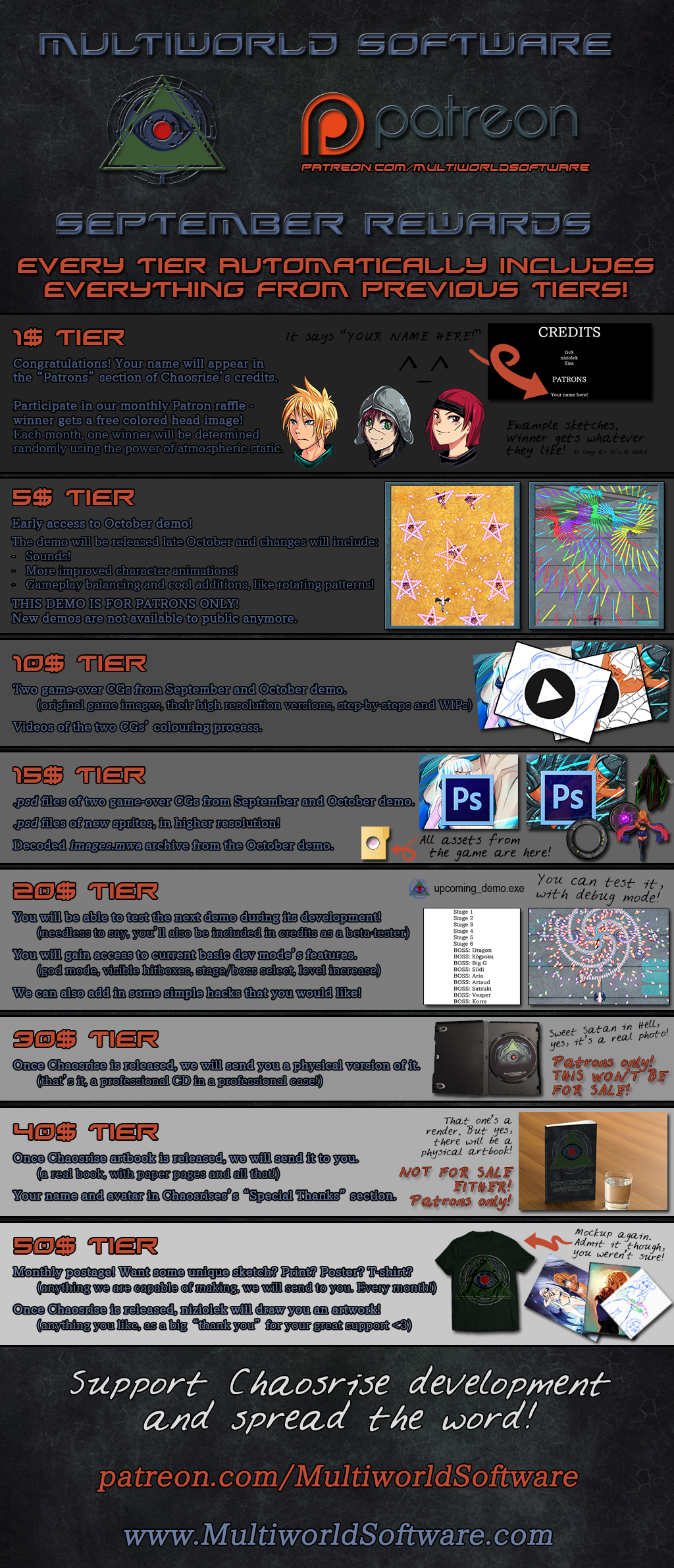 NO NEW STAGE THIS MONTH, SORRY
As the project is nearing its completion, we are starting to focus more and more on small stuff and adjustments that will make it look more like an actual, complete product. There's a lot of this, but it's sometimes so small (and so much) that it's hard to simply plan and list this, even if it's just a month in advance.
This also probably means that the beta demos will get more and more frequently updated now.
Considering there's only one final stage left, and it still requires some work, it needs to wait, unfortunately. Definitely in November though!
More on the overall progress soon <3