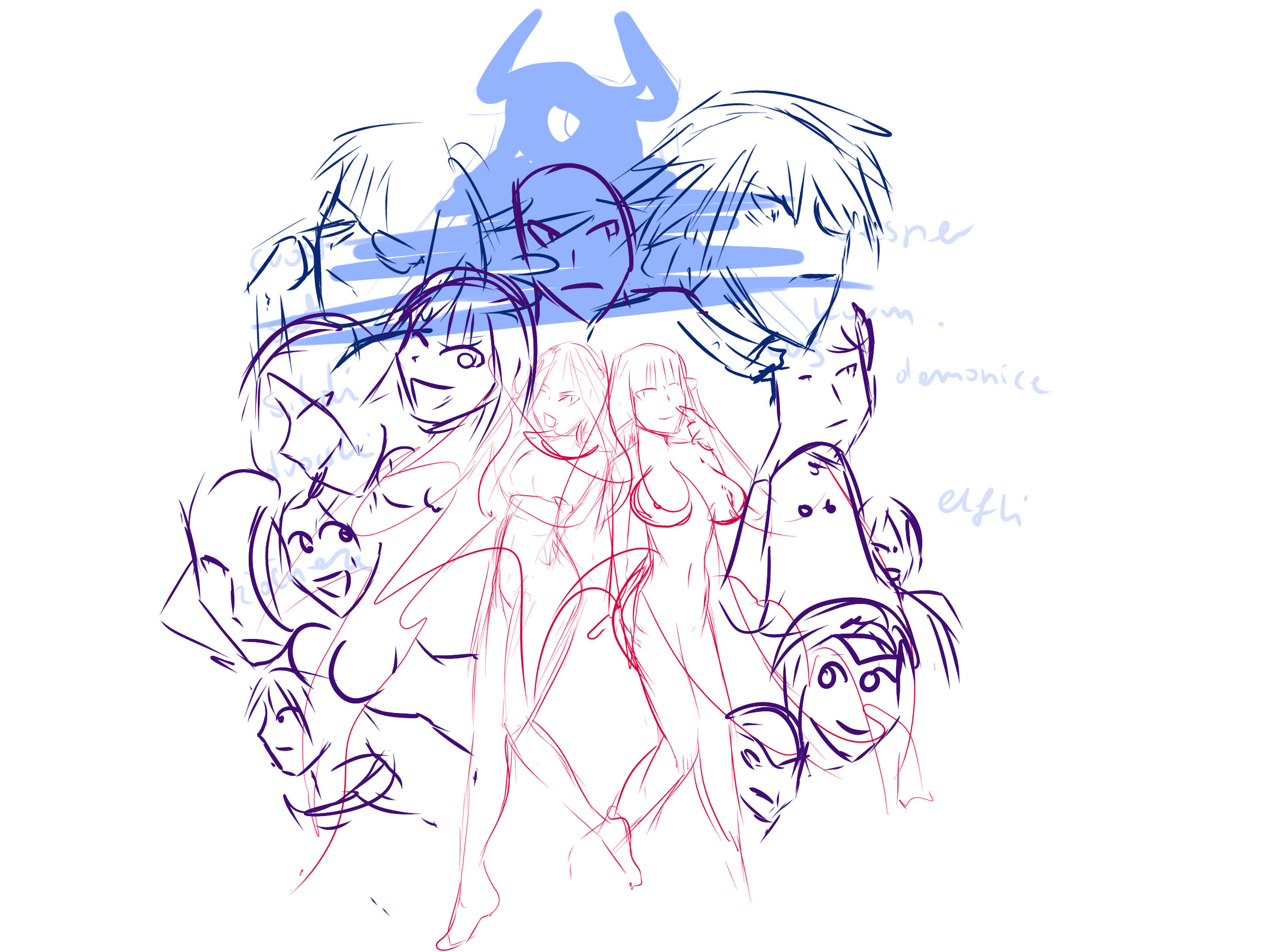 Well, a lot is.
Delays
The beta testers must have probably already noticed the lack of demo this month. It doesn't mean there will not be a demo - it simply means that we're experiencing some delays.
First of all, we noticed that the final compiled version of the game has some random errors (including fatal ones) that would never occur when we normally tested the game in a debug mode. A lot of complicated stuff is involved, but we finally managed to get rid of (hopefully) all of those issues.
We're encountering similar problems (and still not resolved) with the Linux version though, but we're honestly not too worried about that - Linux can come a bit later. Same goes for some final optimisations.
Stage Select is ready but not quite tested yet.
The final bit of delay here is the music license agreement that we have just recently signed but are still waiting for a final confirmation from the artist. Trust me though, it will be fucking worth all the waits in the world.
Last - but not least - MangaGamer suggested to us that we actually do not release during Christmas period as this way we would be competing against some major titles and Christmas sales (which we understand are more of a thing for already-released, well-established or advertised products rather than something that just came out of nowhere).
Our initial release plans were to release the game on 20th of December. This will obviously not be the case now but we are still aiming for final days of December January or the beginning of January February - depending on what the publishers suggest. Speaking of publishers...
Publishers
Yep, you called it! Nutaku withdrew in the end after realising our content is way too hardcore for them (i.e. we don't offer consensual sex in missionary position only). This is of course understandable considering their rules of service and the fact that they are at mercy of their payment processors. Of course they are still very willing to release and suggested that they will be trying to "loosen" their policies next year, at which point they will definitely be in touch. They also said they loved the game. I wonder if they tell it to everyone.
DLSite and MangaGamer are still on track, have no objections about any kind of "artistic expression" whatsoever, and have been very helpful with the release preparations so far. Gotta love Japan!
What's next?
Here's a (very unsettled) plan:
We will release the beta version of the full game for tests this weekend, even if it still has to be without the music and Stage Select.
December rewards will be with you after Christmas, around the end of the month again - we are making this a thing so that people who pledge towards the end of the month and are charged right away don't have to get the rewards separately.
The final Patron demo comes out the moment music and Stage Select are introduced.
We are aiming to release around the 30th of December January - or the beginning of January February (YES THOSE DELAYS GROW AS I WRITE THESE POSTS LOL).
After that, we will be recovering from a massive hangover.
And after that, we will probably be dealing with a lot of teething issues and bugs that have never been noticed before.
We will also work further on the Linux version, code optimizations and maybe some final graphic updates for the 1.1 version?
Finally, we will start organizing the release of physical CD as well as an artbook.
That's it for now, I guess? Stay tuned for more updates and Merry Christmas ___